Description
not sutable

Car Combi

not sutable

Van

not sutable

Bus

not sutable

Car Sedan
Max height

none

Max width

none

Max weight

none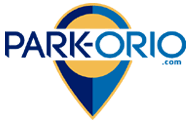 ---
On arrival:
Call the driver 20 minutes before you arrive at the airport on the number provided by SMS, Introduce yourself directly to the meeting point set by the driver.
Park your car according to the operator's instructions
A check of the vehicle and documents will be carried out.
Deliver your keys to the driver. Rappel plans to arrive at the airport at least 1 hour before check-in at the airport.
Upon your return
Before landing your flight, retrieve your luggage and chase the driver on the number received via SMS.
Introduce yourself directly to the pre-arranged meeting point.
The driver will wait for you with the vehicle. If your return flight is scheduled at the end of the evening, please let us know as soon as possible in case of delay, by phone or email
Terms of cancellation:
Fee if canceled from 6/8/19 5:54 AM to 6/9/19 10:00 AM: $0.00
Park Orio car valet - coperto
GBP
Notice: Undefined index: price in /home/clients/b3428263594e216a80dcdf100838d12b/web/cache/smarty/compiled/94d9a4344843d7e1cdb1388751407722b39b5cf1_0.file.view.htm.php on line 216

The parking does not accept new booking within 1h.
Entrée sur le parking, impeccable. Mais la sortie , impossible!
Bien qu' ayant respecté l' horaire. Le ticket délivré à l' entrée ne fonctionnait pas!
DONC, appel au parlophone, répéter plusieurs fois les coordonnées de la réservation, et puis, donner le n° de mon portable, (? ) pour voir enfin la barrière se lever et libérer les "sauvages " qui klaxonnaient derrière moi ..... le tout sous une charmante canicule......Du coup, je ne suis pas certaine de renouveler l' expérience
R. Chapus