Description
not sutable

Car Combi

not sutable

Van

not sutable

Bus

not sutable

Car Sedan
Max height

none

Max width

none

Max weight

none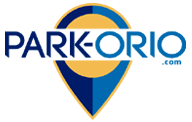 ---
On arrival
Please arrive at the parking lot 20 minutes prior to the time you have indicated on your reservation.
The free shuttle runs on demand
The shuttle will drop you off at your departure terminal. It takes 8 minutes on average to get to the terminals.
Reminder:
we advise you to arrive at the parking lot at least 2 hours before your flight check-in.
Upon your return
After landing, pick-up your luggage then call the parking lot and meet directly at the drop-off zone of arrival terminals,
If your flight is expected in the evening or delayed, please inform us asap by phone or email.
Terms of cancellation:
Fee if canceled from 6/8/19 4:11 AM to 6/9/19 10:00 AM: $0.00
Park orio - coperto
GBP
Notice: Undefined index: price in /home/clients/b3428263594e216a80dcdf100838d12b/web/cache/smarty/compiled/94d9a4344843d7e1cdb1388751407722b39b5cf1_0.file.view.htm.php on line 216

The parking does not accept new booking within 1h.
Parking facile d'accès, à seulement qqs mètres de la station de métro "Nationale". Les places "onepark" sont bien indiquées, par contre je n'ai pas vu le boîtier à la sortie du parking...


Très bonne solution pour le stationnement sur Paris merci onepark


Bien situé près de la Place d'Italie et surtout bien indiqué.
Accès ( entrée et sortie) faciles.
Nous le réutiliserons sans problème.


Very good parking garage near the center.
Also great a few meters further the escalator high in the city.
Great starting point to start the city tour.
Great also the café BLANDIS directly in front of the parking garage. With its beautifully decorated cappuccino and delicious dough pieces definitely worth a break (before or after sightseeing).