Description
not sutable

Car Combi

not sutable

Van

not sutable

Bus

not sutable

Car Sedan
Max height

none

Max width

none

Max weight

none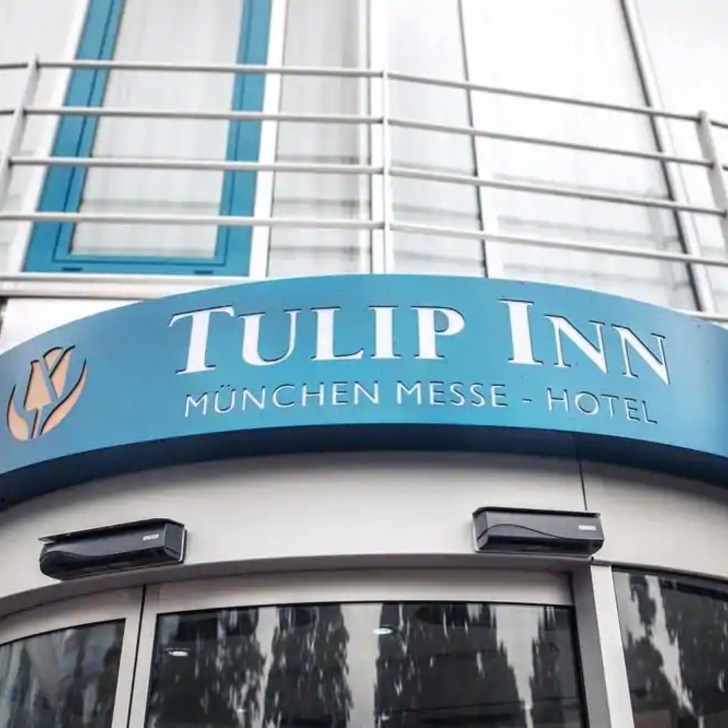 ---
Informatie

De parkeerplaats van Hotel TULIP INN MÜNCHEN MESSE ligt op 19 minuten met de tram van het beursterrein München.
De parkeerplaats is 24/7 overdekt en toegankelijk voor klanten van Onepark.
De parkeerplaats wordt aangeboden door Hotel TULIP INN MÜNCHENFEEST .
Annulatie
The boeking kan geannuleerd worden tot 1 uur voor deze begint.
Toegang

Aankomst en vertrek van de parking
Vertaald door
Met uw bevestigingsmail (op de mobiele telefoon of afgedrukt) gaat u naar de receptie van het hotel.
Als u de parkeerplaats wilt betreden als voetganger, moet u langs de receptie van het hotel.
Goed om te weten
In het geval dat u de geboekte tijd overschrijdt, vragen wij u om de gemaakte kosten rechtstreeks in de parkeergarage te betalen, volgens de lokale tarieven.
TULIP INN MÜNCHEN MESSE Hotel Parking (Exterieur) Parkeergarage
GBP
Notice: Undefined index: price in /home/clients/b3428263594e216a80dcdf100838d12b/web/cache/smarty/compiled/94d9a4344843d7e1cdb1388751407722b39b5cf1_0.file.view.htm.php on line 216

The parking does not accept new booking within 1h.
place généreuse pour un 4x4.

Accès au sous-sol réduit sur les rampes, dommage, mais faisable


Suis d accord avec le commentaire précédent, mauvaise organisation pour récupérer le ticket, la gérante n avait pas imprimer en avanc les personnes ayant réserver. Il faut donc le faire avant desorti
Perfekter Service. Fand einen großartigen Ort zum Parken, der Reservierungsprozess war einfach und unkompliziert. Parkanweisungen und Hilfe gut und hilfreich. Preis sehr vernünftig. Alles in allem eine gute Erfahrung.