Description
not sutable

Car Combi

not sutable

Van

not sutable

Bus

not sutable

Car Sedan
Max height

none

Max width

none

Max weight

none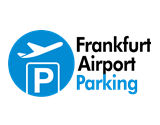 ---

Frankfurt Airport Parking, l'un des meilleurs parking aéroport Francfort

Si vous cherchez un parking aéroport Francfort main abordable de haute volée, le Frankfurt Airport Parking vous tend les bras. Ouvert 24H/24 et situé à seulement 15 minutes des terminaux en navette, ce parking aéroport Francfort pas cher vous propose également un service de voiturier. Votre véhicule sera gardé en toute sécurité dans un parking couvert, clos, équipé de caméras de vidéosurveillance et patrouillé en permanence. Enfin, pour ceux qui le souhaitent, des options comme le lavage de votre voiture sont disponibles pendant votre séjour. N'attendez plus et faites votre réservation parking aéroport Francfort main sur Parqer avec Frankfurt Airport Parking !
Frankfurt Airport Parking
GBP
Notice: Undefined index: price in /home/clients/b3428263594e216a80dcdf100838d12b/web/cache/smarty/compiled/94d9a4344843d7e1cdb1388751407722b39b5cf1_0.file.view.htm.php on line 216

The parking does not accept new booking within 1h.
Video surveillance
Covered parking
Très bonne alternative avec les travaux présent en ce moment. De plus, le tarif est abordable.
Cependant, à éviter aux voitures un peu longue. Pour référence, j'ai une Clio 3 et je n'ai eu aucune difficultés.


Das Parkhaus ist super.....günstig für Paris und ein sehr guter Service. Einfach zu buchen, gute Anfahrt-Beschreibung und einfach zu finden :)) Sie waren sehr bemüht um uns "Touristen"...wir würden es immer wieder buchen ! Wir waren 1 Woche auf der Arosa- Seine Kreuzfahrt und der Standort war perfekt. DANKE


place généreuse pour un 4x4.

Accès au sous-sol réduit sur les rampes, dommage, mais faisable


parfait , facile à trouver , accès un peu étroit mais faisable, bien situé, réservation et facturation très bien , bref à recommander.


Moderately cost, easy check-in and check-out. Telephone service was solid. Would book again.
Suis d accord avec le commentaire précédent, mauvaise organisation pour récupérer le ticket, la gérante n avait pas imprimer en avanc les personnes ayant réserver. Il faut donc le faire avant desortir
Reibungslos und dazu noch freundlich. Besser geht es nicht.