Description
not sutable

Car Combi

not sutable

Van

not sutable

Bus

not sutable

Car Sedan
Max height

none

Max width

none

Max weight

none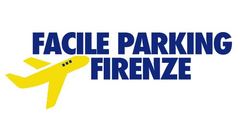 ---
On arrival
1. Present the day of departure 10 minutes in advance on the time indicated at the time of booking,
2. Introduce yourself at the parking reception, stating that you are a TravelCar customer,
3. Deliver your keys to the reception desk,
4. The shuttle will drop you at the airport approximately in _5_minutes.
Remember: plan to arrive at the parking lot at least 2 hours before check-in at the airport.
Upon your return
1. We invite you to call the parking lot at the time you collect your luggage on the number provided on the return SMS,
2. The shuttle will give you a meeting place at the arrival terminal and will be there approximately __5_ minutes later,
3. If your return flight is scheduled at the end of the evening, please contact us as soon as possible in case of a delay, by phone or email.
Facile Parking scoperto
GBP
Notice: Undefined index: price in /home/clients/b3428263594e216a80dcdf100838d12b/web/cache/smarty/compiled/94d9a4344843d7e1cdb1388751407722b39b5cf1_0.file.view.htm.php on line 216

The parking does not accept new booking within 1h.
Parking très bien situé à 2min du métro. Accès très facile pour voiture et piétons. Les places sont très faciles à réparer, on ne peut pas se tromper. Les places sont larges, on manœuvre facilement. J'ai un breack c'e Impeccable. Je recommande


J'y vais régulièrement, très bon accueil, tarifs très intéressants par rapport à ceux pratiqués par les grands groupes.


Bonjour
SUPER SERVICE
C'est la première fois que nous utilisions ce service et tout s'est parfaitement déroulé, tant à l'aller qu'au retour.
Comme annoncé nous avons reçu les SMS avec les informations et les voituriers étaient aimables, courtois et très sympathiques, des vrais professionnels.
Nous réutiliserons sans hésiter ce service et nous le conseillons.