Description
not sutable

Car Combi

not sutable

Van

not sutable

Bus

not sutable

Car Sedan
Max height

none

Max width

none

Max weight

none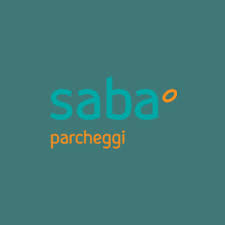 ---
On arrival
On the departure day, please arrive 10 minutes prior to the time you have indicated for your reservation,
Take your ticket and park your car,
Join the reception of the parking lot by and introduce yourself as a Travelstar customer
Show your ticket and your booking confirmation,
Keep the card provided by the car park until the end of the stay

Attention: Before entering the car park, please deactivate your VIA T payment device.
Upon your return
Enter the car park by using the card delivered at the beginning of your stay,
Get your car,
Bring back the plastic card at the car park front desk.

Attention: If you have any unforeseen circumstances and your return to the car park is delayed, please contact the car park
Parcheggio Saba Cardinal Ferrari
GBP
Notice: Undefined index: price in /home/clients/b3428263594e216a80dcdf100838d12b/web/cache/smarty/compiled/94d9a4344843d7e1cdb1388751407722b39b5cf1_0.file.view.htm.php on line 216

The parking does not accept new booking within 1h.
Très bien.Places confortables, parking très bien éclairé dans quartier calme.Surveillance vidéo rassurante.
Prix très attractif. Accès piétons corrects.


Je recommande ce parking.Très satisfait de l'accessibilité et de la place disponible. Le tout pour un prix très abordable pour Paris.


Accueil très agréable. Accès facile et tarif très intéressant. A recommander.


Parcheggio molto comodo al centro e soprattutto sicuro, visto che il custode è sempre presente. Le tariffe sono adeguate al servizio. Consigliato.
Belle découverte que ce service "voiturier". Le personnel agréable, souriant. Nous avons été informé que notre véhicule était disponible lorsque le train est entré en gare. Du coup pas d'attente, ce qui est appréciable en début de soirée. Je conseille sans réserve et renouvellerai
Bonjour
SUPER SERVICE
C'est la première fois que nous utilisions ce service et tout s'est parfaitement déroulé, tant à l'aller qu'au retour.
Comme annoncé nous avons reçu les SMS avec les informations et les voituriers étaient aimables, courtois et très sympathiques, des vrais professionnels.
Nous réutiliserons sans hésiter ce service et nous le conseillons.