Description
not sutable

Car Combi

not sutable

Van

not sutable

Bus

not sutable

Car Sedan
Max height

none

Max width

none

Max weight

none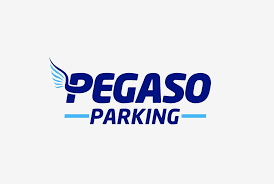 ---
On arrival
1. Present the day of departure 10 minutes in advance on the time indicated at the time of booking,
2. Introduce yourself at the parking reception, stating that you are a TravelCar customer,
5. Give your keys to the reception desk,
6. The shuttle will drop you at the airport approximately in 3 minutes.
Remember: plan to arrive at the parking lot at least 2 hours before check-in at the airport.
Upon your return
1. We invite you to call the parking lot at the time you collect your luggage on the number provided on the return SMS,
2. The shuttle will give you a meeting place at the arrival terminal and it will be there approximately 3 minutes later,
3. If your return flight is scheduled at the end of the evening please let us know as soon as possible in case of delay, by phone and not by email.
Pegaso Parking coperto
GBP
Notice: Undefined index: price in /home/clients/b3428263594e216a80dcdf100838d12b/web/cache/smarty/compiled/94d9a4344843d7e1cdb1388751407722b39b5cf1_0.file.view.htm.php on line 216

The parking does not accept new booking within 1h.
Parking très facile à trouver, places bien délimitées et numérotées. Il y a de place pour manœuvrer (monoplace familial). Je recommande ce parking.


Parking facile d'accès, à recommander pour des grosse de berlines. J'y suis aller avec une peugeot 508 SW et je suis sorti sans rayure.


Quite expensive but convenient. You catch the water bus to the main sites approx 400m from the car park. The car park itself is secure with decent sized spaces to avoid damage to your vehicle.