Description
Pas adapté

Car Combi

Pas adapté

Van

Pas adapté

Bus

Pas adapté

Car Sedan
Hauteur maximum

Aucun

Longueur maximum

Aucun

Poids maximum

Aucun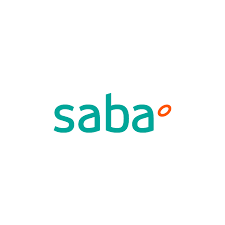 ---
On arrival
On the departure day, please arrive 10 minutes prior to the time you have indicated for your reservation,
Take your ticket and park your car,
Join the reception of the parking lot by and introduce yourself as a Travelstar customer
Show your ticket and your booking confirmation,
Keep the card provided by the car park until the end of the stay,
Attention:
Before entering the car park, please deactivate your VIA T payment device.
Upon your return:
Enter the car park by using the card delivered at the beginning of your stay,
Get your car,
Bring back the plastic card at the car park front desk,
Attention:
If you have any unforeseen circumstances and your return to the car park is delayed, please contact the car park


Parcheggio Saba Piazza Fiume
GBP
Notice: Undefined index: price in /home/clients/b3428263594e216a80dcdf100838d12b/web/cache/smarty/compiled/94d9a4344843d7e1cdb1388751407722b39b5cf1_0.file.view.htm.php on line 216

Le parking n'accepte pas les reservations sous moins de 1h.
Très satisfait parking propre, sécurisé

Très bon rapport Qualité / Prix


J'y vais régulièrement, très bon accueil, tarifs très intéressants par rapport à ceux pratiqués par les grands groupes.


For us, for years now it has become the reference parking space for city walks. It can be easily reached and once the car is parked, you can easily reach the center on foot in about 5 minutes. Quite affordable rates. During the Christmas season, on Sunday afternoon I suggest to arrive rather early so as not to find it complete.