Description
not sutable

Car Combi

not sutable

Van

not sutable

Bus

not sutable

Car Sedan
Max height

none

Max width

none

Max weight

none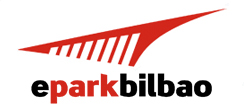 ---
Nuestros Servicios
Ponemos a su disposición los siguientes servicios
Servicio de recogida y entrega en la terminal de salidas del aeropuerto
Recogemos el vehículo en la terminal de salidas del aeropuerto de Bilbao. El día de tu regreso, antes de recoger tu equipaje, nos llamas por teléfono para confirmar que has aterrizado y te entregaremos el coche en la terminal de salidas atendiendo al horario contratado.
Servicios Extra

GESTIÓN ITV
LIMPIEZA INTEGRAL TRATAMIENTO TAPICERIAS BERLINA
LIMPIEZA INTEGRAL TRATAMIENTO TAPICERIAS FURGO
LIMPIEZA INTEGRAL TRATAMIENTO TAPICERIAS MONO
LIMPIEZA INTERIOR FURGONETA/MICROBUS
LIMPIEZA INTERIOR MONOVO./TODO
LIMPIEZA INTERIOR TURISMO
LIMPIEZA LLANTAS

CARGA DE AIRE ACONDICIONADO
GESTIÓN REPOSTAJE COMBUSTIBLE
OZONIZACIÓN AIRE ACONDICIONADO
REVISIÓN DE PRESIÓN DE RUEDAS
TRASLADO A TALLER AJENO PARA REPARACIÓN
TRASLADO A TALLER PROPIO PARA REPARACIÓN
TRASLADO A TALLER PROPIO PARA REVISIÓN
TASAS ITV
Epark Bilbao - Servicio de Chofer
GBP
Notice: Undefined index: price in /home/clients/b3428263594e216a80dcdf100838d12b/web/cache/smarty/compiled/94d9a4344843d7e1cdb1388751407722b39b5cf1_0.file.view.htm.php on line 216

The parking does not accept new booking within 1h.
Servicio perfecto. Plazas grandes y amabilidad del personal


Le parking était bien Mais en arrivant ils n'avaient pas ma réservation ! Heureusement ils ont accepté de garder ma voiture. Quant à Onepark, je les ai appelés et on m'a répondu « on peut rien y faire » ... service décevant surtout quand on est à l'etranger


Excelente parking. Plazas de buen tamaño. Espacio para maniobrar. Excelentemente atendido por personal muy amable y servicial.


Highly recommended, very professional service, I will certainly be using them again.
Muy bien, dices tu reserva al entrar y luego puedes recoger el coche de madrugada sin problemas

Bien situado. Rápido acceso. No es fácil de encontrar, porque no explican bien el cómo acceder. Después el personal muy agradable y educado
No hay duda alguna, recomendable por todo, por la amabilidad, por el precio, por la limpieza,por la seguridad y por estar en él mismo centro de Madrid

Parking couvert parfait . Personnel à notre écoute et super professionnel .Aucun problème
Belle découverte que ce service "voiturier". Le personnel agréable, souriant. Nous avons été informé que notre véhicule était disponible lorsque le train est entré en gare. Du coup pas d'attente, ce qui est appréciable en début de soirée. Je conseille sans réserve et renouvellerai