Description
not sutable

Car Combi

not sutable

Van

not sutable

Bus

not sutable

Car Sedan
Max height

none

Max width

none

Max weight

none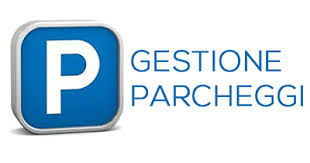 ---
On arrival
Please arrive at Kameha Parking 20 minutes prior to the time you have indicated on your reservation.
The shuttle will drop you to your departure terminal. It takes 10 minutes on average to get to the terminals.
Upon your return:
We invite you to call the parking lot the moment you pick up your luggage with the provided phone number in the return text message,
The shuttle will inform you of the meeting place at your arrival terminal and will get there shortly after,
If your flight is expected in the late evening due to late arrival, please inform us via email or phone as soon as possible.


GP Reggio Calabria
GBP
Notice: Undefined index: price in /home/clients/b3428263594e216a80dcdf100838d12b/web/cache/smarty/compiled/94d9a4344843d7e1cdb1388751407722b39b5cf1_0.file.view.htm.php on line 216

The parking does not accept new booking within 1h.
Parking très bien situé à 2min du métro. Accès très facile pour voiture et piétons. Les places sont très faciles à réparer, on ne peut pas se tromper. Les places sont larges, on manœuvre facilement. J'ai un breack c'e Impeccable. Je recommande


J'y vais régulièrement, très bon accueil, tarifs très intéressants par rapport à ceux pratiqués par les grands groupes.


Si trova in qualsiasi momento è coperto x 3 piani e uno scoperto ultimo. Accessibile a tutti. Non molto economico come tutti i parcheggi di Padova
Belle découverte que ce service "voiturier". Le personnel agréable, souriant. Nous avons été informé que notre véhicule était disponible lorsque le train est entré en gare. Du coup pas d'attente, ce qui est appréciable en début de soirée. Je conseille sans réserve et renouvellerai