Beschreibung
nicht veränderbar

Car Combi

nicht veränderbar

Van

nicht veränderbar

Bus

nicht veränderbar

Car Sedan
Maximale Höhe

keine

Maximale Breite

keine

Max. Gewicht

keine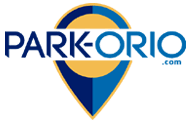 ---
On arrival:

Call the driver 20 minutes before you arrive at the airport on the number provided by SMS, Introduce yourself directly to the meeting point set by the driver.
Park your car according to the operator's instructions
A check of the vehicle and documents will be carried out.
Deliver your keys to the driver. Rappel plans to arrive at the airport at least 1 hour before check-in at the airport.
Upon your return
Before landing your flight, retrieve your luggage and chase the driver on the number received via SMS.
Introduce yourself directly to the pre-arranged meeting point.
The driver will wait for you with the vehicle. If your return flight is scheduled at the end of the evening, please let us know as soon as possible in case of delay, by phone or email

Terms of cancellation:
Fee if canceled from 6/8/19 5:54 AM to 6/9/19 10:00 AM: $0.00
Park Orio car valet - scoperto
GBP
Notice: Undefined index: price in /home/clients/b3428263594e216a80dcdf100838d12b/web/cache/smarty/compiled/94d9a4344843d7e1cdb1388751407722b39b5cf1_0.file.view.htm.php on line 216

Le parking n'accepte pas les reservations sous moins de 1h.
Wählen Sie einen Zeitraum
Parking facile d'accès, à seulement qqs mètres de la station de métro "Nationale". Les places "onepark" sont bien indiquées, par contre je n'ai pas vu le boîtier à la sortie du parking...
Très satisfait parking propre, sécurisé

Très bon rapport Qualité / Prix


Très bonne solution pour le stationnement sur Paris merci onepark

Genial. Comunicado perfectamente y con acceso desde la M-30 directo. Repetiré sin duda.
Piccolo e costoso. Ma sicuro
Buon servizio. Questo posto è un grande parcheggio