Beschreibung
nicht veränderbar

Car Combi

nicht veränderbar

Van

nicht veränderbar

Bus

nicht veränderbar

Car Sedan
Maximale Höhe

keine

Maximale Breite

keine

Max. Gewicht

keine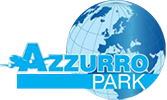 ---
On arrival
Please arrive at the parking lot 20 minutes prior to the time you have indicated on your reservation.
The free shuttle runs on demand
The shuttle will drop you off at your departure terminal. It takes 5 minutes on average to get to the terminals.
Reminder: we advise you to arrive at the parking lot at least 2 hours before your flight check-in.
Upon your return
After landing, pick-up your luggage then call the parking lot and meet directly at the drop-off zone of arrival terminals,

If your flight is expected in the evening or delayed, please inform us asap by phone or email.
Azzurro Parking pagamento in parcheggio -s coperto
GBP
Notice: Undefined index: price in /home/clients/b3428263594e216a80dcdf100838d12b/web/cache/smarty/compiled/94d9a4344843d7e1cdb1388751407722b39b5cf1_0.file.view.htm.php on line 216

Le parking n'accepte pas les reservations sous moins de 1h.
Wählen Sie einen Zeitraum
Parking facile d'accès, à seulement qqs mètres de la station de métro "Nationale". Les places "onepark" sont bien indiquées, par contre je n'ai pas vu le boîtier à la sortie du parking...


Très bonne solution pour le stationnement sur Paris merci onepark


Bien situé près de la Place d'Italie et surtout bien indiqué.
Accès ( entrée et sortie) faciles.
Nous le réutiliserons sans problème.
Molto utile, abbiamo lasciato la nostra macchina qui al mattino e siamo usciti nel tardo pomeriggio .... buon inglese parlato, voglio consigliare a tutti. No Z.T.L. problema, comunicano il tuo numero di targa e non ottengono il biglietto. Conveniente!