Beschreibung
nicht veränderbar

Car Combi

nicht veränderbar

Van

nicht veränderbar

Bus

nicht veränderbar

Car Sedan
Maximale Höhe

keine

Maximale Breite

keine

Max. Gewicht

keine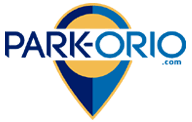 ---
On arrival
Please arrive at the parking lot 20 minutes prior to the time you have indicated on your reservation. Free shuttle runs on demand. The shuttle will drop you off at your departure terminal. It takes 9 minutes on average to get to the terminals.
Reminder : we advise you to arrive at the parking lot at least 2 hours before your flight check-in.
Upon your return:
After landing, pick-up your luggage then call the parking lot and meet directly at the drop-off zone of arrival terminals, if your flight is expected in the evening or delayed, please inform us asap by phone or email.
Park Orio tieni tu le chiavi
GBP
Notice: Undefined index: price in /home/clients/b3428263594e216a80dcdf100838d12b/web/cache/smarty/compiled/94d9a4344843d7e1cdb1388751407722b39b5cf1_0.file.view.htm.php on line 216

Le parking n'accepte pas les reservations sous moins de 1h.
Wählen Sie einen Zeitraum
Parking facile d'accès, à seulement qqs mètres de la station de métro "Nationale". Les places "onepark" sont bien indiquées, par contre je n'ai pas vu le boîtier à la sortie du parking...


Très satisfait parking propre, sécurisé

Très bon rapport Qualité / Prix


Très bonne solution pour le stationnement sur Paris merci onepark


Genial. Comunicado perfectamente y con acceso desde la M-30 directo. Repetiré sin duda.

Entrée sur le parking, impeccable. Mais la sortie , impossible!
Bien qu' ayant respecté l' horaire. Le ticket délivré à l' entrée ne fonctionnait pas!
DONC, appel au parlophone, répéter plusieurs fois les coordonnées de la réservation, et puis, donner le n° de mon portable, (? ) pour voir enfin la barrière se lever et libérer les "sauvages " qui klaxonnaient derrière moi ..... le tout sous une charmante canicule......Du coup, je ne suis pas certaine de renouveler l' expérience
R. Chapus
Parking bien situé, propre et bien sécurisé. Par contre, la numérotation à 3 chiffres de la résa, ne correspond pas au lieu numéroté en 4 chiffres.
c'est notre deuxième visite dans ce parking. nos enfants habitant le 11° c'est très pratique et sécurisant, je recommande.merci du service.
Really good carpark. Fantastic location and security on site. I booked my space with justpark before hand and got a good deal. Good wide spaces for the bigger cars.
Questo posto è un grande parcheggio
il servizio è molto carino