Beschreibung
nicht veränderbar

Car Combi

nicht veränderbar

Van

nicht veränderbar

Bus

nicht veränderbar

Car Sedan
Maximale Höhe

keine

Maximale Breite

keine

Max. Gewicht

keine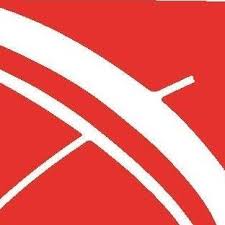 ---
On arrival:
On the departure day, please arrive 10 minutes prior to the time you have indicated for your reservation,
Take your ticket and park your car,
Join the reception of the parking lot by and introduce yourself as a Travelstar customer
Show your ticket and your booking confirmation,
Keep the card provided by the car park until the end of the stay.
Attention: Before entering the car park, please deactivate your VIA T payment device.
Upon your return
Enter the car park by using the card delivered at the beginning of your stay,
Get your car,
Bring back the plastic card at the car park front desk,
Attention: If you have any unforeseen circumstances and your return to the car park is delayed, please contact the car park
Park Service Colosseum
GBP
Notice: Undefined index: price in /home/clients/b3428263594e216a80dcdf100838d12b/web/cache/smarty/compiled/94d9a4344843d7e1cdb1388751407722b39b5cf1_0.file.view.htm.php on line 216

Le parking n'accepte pas les reservations sous moins de 1h.
Wählen Sie einen Zeitraum
Très satisfait parking propre, sécurisé

Très bon rapport Qualité / Prix


Parking très bien situé à 2min du métro. Accès très facile pour voiture et piétons. Les places sont très faciles à réparer, on ne peut pas se tromper. Les places sont larges, on manœuvre facilement. J'ai un breack c'e Impeccable. Je recommande


J'y vais régulièrement, très bon accueil, tarifs très intéressants par rapport à ceux pratiqués par les grands groupes.


Convenient parking for a walk in the center of Padua. The cost is advantageous and you don't have the coin problem. The Scrovegni Chapel and the center are a stone's throw away. You have several parking options in the area but this is all to be preferred. Council
Belle découverte que ce service "voiturier". Le personnel agréable, souriant. Nous avons été informé que notre véhicule était disponible lorsque le train est entré en gare. Du coup pas d'attente, ce qui est appréciable en début de soirée. Je conseille sans réserve et renouvellerai