Beschreibung
nicht veränderbar

Car Combi

nicht veränderbar

Van

nicht veränderbar

Bus

nicht veränderbar

Car Sedan
Maximale Höhe

keine

Maximale Breite

keine

Max. Gewicht

keine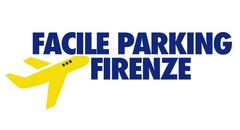 ---
On arrival
1. Present the day of departure 10 minutes in advance on the time indicated at the time of booking,
2. Introduce yourself at the parking reception, stating that you are a TravelCar customer,
3. Deliver your keys to the reception desk,
4. The shuttle will drop you at the airport approximately in _5_minutes.
Remember: plan to arrive at the parking lot at least 2 hours before check-in at the airport.
Upon your return
1. We invite you to call the parking lot at the time you collect your luggage on the number provided on the return SMS,
2. The shuttle will give you a meeting place at the arrival terminal and will be there approximately __5_ minutes later,
3. If your return flight is scheduled at the end of the evening, please contact us as soon as possible in case of a delay, by phone or email.
Facile Parking scoperto
GBP
Notice: Undefined index: price in /home/clients/b3428263594e216a80dcdf100838d12b/web/cache/smarty/compiled/94d9a4344843d7e1cdb1388751407722b39b5cf1_0.file.view.htm.php on line 216

Le parking n'accepte pas les reservations sous moins de 1h.
Wählen Sie einen Zeitraum
Parking très facile à trouver, places bien délimitées et numérotées. Il y a de place pour manœuvrer (monoplace familial). Je recommande ce parking.


Je recommande ce parking.Très satisfait de l'accessibilité et de la place disponible. Le tout pour un prix très abordable pour Paris.


Accueil très agréable. Accès facile et tarif très intéressant. A recommander.


Parcheggio custodito e personale molto disponibile: mi hanno aiutato con la mia macchina che non funzionava correttamente, Enrico e Marco sono riusciti a risolvere il problema, così sono stato in grado di continuare il mio viaggio. Grazie!
Parking bien situé, propre et bien sécurisé. Par contre, la numérotation à 3 chiffres de la résa, ne correspond pas au lieu numéroté en 4 chiffres