Beschreibung
nicht veränderbar

Car Combi

nicht veränderbar

Van

nicht veränderbar

Bus

nicht veränderbar

Car Sedan
Maximale Höhe

keine

Maximale Breite

keine

Max. Gewicht

keine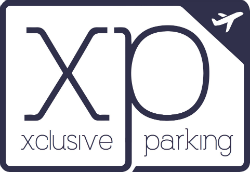 ---
Meet Xclusive Parking.

Xclusive Parking originated from the idea that a trip must be fully taken care of with all the conveniences and services that entails. We offer our customers an absolute worry-free, fast and accurate parking service as desired at Schiphol. We do this by offering our basic services as competitive as possible and by making the entire process as short as possible. In addition, we train our employees where safety and care for your properties are of paramount importance. For more information about our primary services, you can click on the icons below.
A company with character.

We believe that you as a customer are at the center of our organization. We base our operational processes on this principle. Based on this way of thinking, we have created the Butler Service. This service means that we are ready to do everything for our customers 24/7 from complete car cleaning to doing your shopping for the first day you return.
Valet parking employees

Our trained team of employees is available 24/7 to receive your car and drive it to our Schiphol parking places with care. They are recognizable at all times by their Xclusive Parking clothing and of course their smile and friendliness. Our employees do more than just drive your car back and forth. Our employees are a crucial part of our organization. They take delivery of the cars and help you fill in the papers. They are also your first point of contact for all questions so that you can travel with confidence. Discover valet parking service.
Butler service

We have certified our unique position in the market through our hospitality and comprehensive services. It started as an extra service for our business customers and has grown into a complete butler service. Our butler service staff are available 24/7 to meet all your needs. You only have to contact ( 020 2065180 ) and pass on your wishes.
XCLUSIVE PARKING Valet Service Parking
GBP
Notice: Undefined index: price in /home/clients/b3428263594e216a80dcdf100838d12b/web/cache/smarty/compiled/94d9a4344843d7e1cdb1388751407722b39b5cf1_0.file.view.htm.php on line 216

Le parking n'accepte pas les reservations sous moins de 1h.
Wählen Sie einen Zeitraum