Beschreibung
sutable

Car Combi

sutable

Van

nicht veränderbar

Bus

sutable

Car Sedan
Maximale Höhe

keine

Maximale Breite

keine

Max. Gewicht

keine
Access: Call Gatwick Noble Parking staff 25min before and they will let you know exactly where to meet at,Gatwick Airport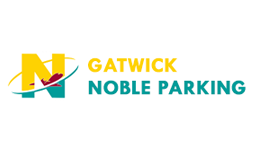 ---
On your departing day:
Please make sure to call the company 25 minutes before arrival.
On your returning day:
Please call the company when collecting you bagagge.
Gatwick Noble Parking provides everything from stress relieving Meet & Greet services, cheap and cheerful parking experience. Open 7 days a week, they provide meet and greet airport parking service at both Gatwick airport terminals. Their carpark is fully fenced, illuminated 24/7, and with surveillance cameras.
GATWICK NOBLE PARKING
EUR
Notice: Undefined index: price in /home/clients/b3428263594e216a80dcdf100838d12b/web/cache/smarty/compiled/94d9a4344843d7e1cdb1388751407722b39b5cf1_0.file.view.htm.php on line 216

Le parking n'accepte pas les reservations sous moins de 24h.
Wählen Sie einen Zeitraum
24/7
Surveillance Cameras
Meet & Greet