Beschreibung
nicht veränderbar

Car Combi

nicht veränderbar

Van

nicht veränderbar

Bus

nicht veränderbar

Car Sedan
Maximale Höhe

keine

Maximale Breite

keine

Max. Gewicht

keine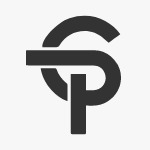 ---
On arrival
Please call your driver 15 min prior to your arrival at the number provided in the text message and drive straight to your departure terminal,

Your driver will be waiting at the drop-off zone of departure terminals

Park your vehicle following the driver's indications,

Vehicle inspection and a document check will be performed. You must leave your keys with the driver.

After inspection, your driver will bring your vehicle to the secure car park.

Reminder: We advise you to arrive at the airport at least 1 hour before your flight check-in.
Upon your return
After landing, pick-up your luggage then call your driver and meet directly at the drop-off zone of arrival terminals,

Your driver will be waiting for you with your car

If your flight is expected in the evening or delayed, please inform us asap by phone or email.
Crypto Parking Car Valet
GBP
Notice: Undefined index: price in /home/clients/b3428263594e216a80dcdf100838d12b/web/cache/smarty/compiled/94d9a4344843d7e1cdb1388751407722b39b5cf1_0.file.view.htm.php on line 216

Le parking n'accepte pas les reservations sous moins de 1h.
Wählen Sie einen Zeitraum
Parking très bien situé à 2min du métro. Accès très facile pour voiture et piétons. Les places sont très faciles à réparer, on ne peut pas se tromper. Les places sont larges, on manœuvre facilement. J'ai un breack c'e Impeccable. Je recommande


Je recommande ce parking.Très satisfait de l'accessibilité et de la place disponible. Le tout pour un prix très abordable pour Paris.


Accueil très agréable. Accès facile et tarif très intéressant. A recommander.


Il posto migliore per lasciare l'auto quando si visita il centro di Padova. Difficile trovare posto libero a volte.
Bonjour
SUPER SERVICE
C'est la première fois que nous utilisions ce service et tout s'est parfaitement déroulé, tant à l'aller qu'au retour.
Comme annoncé nous avons reçu les SMS avec les informations et les voituriers étaient aimables, courtois et très sympathiques, des vrais professionnels.
Nous réutiliserons sans hésiter ce service et nous le conseillons.